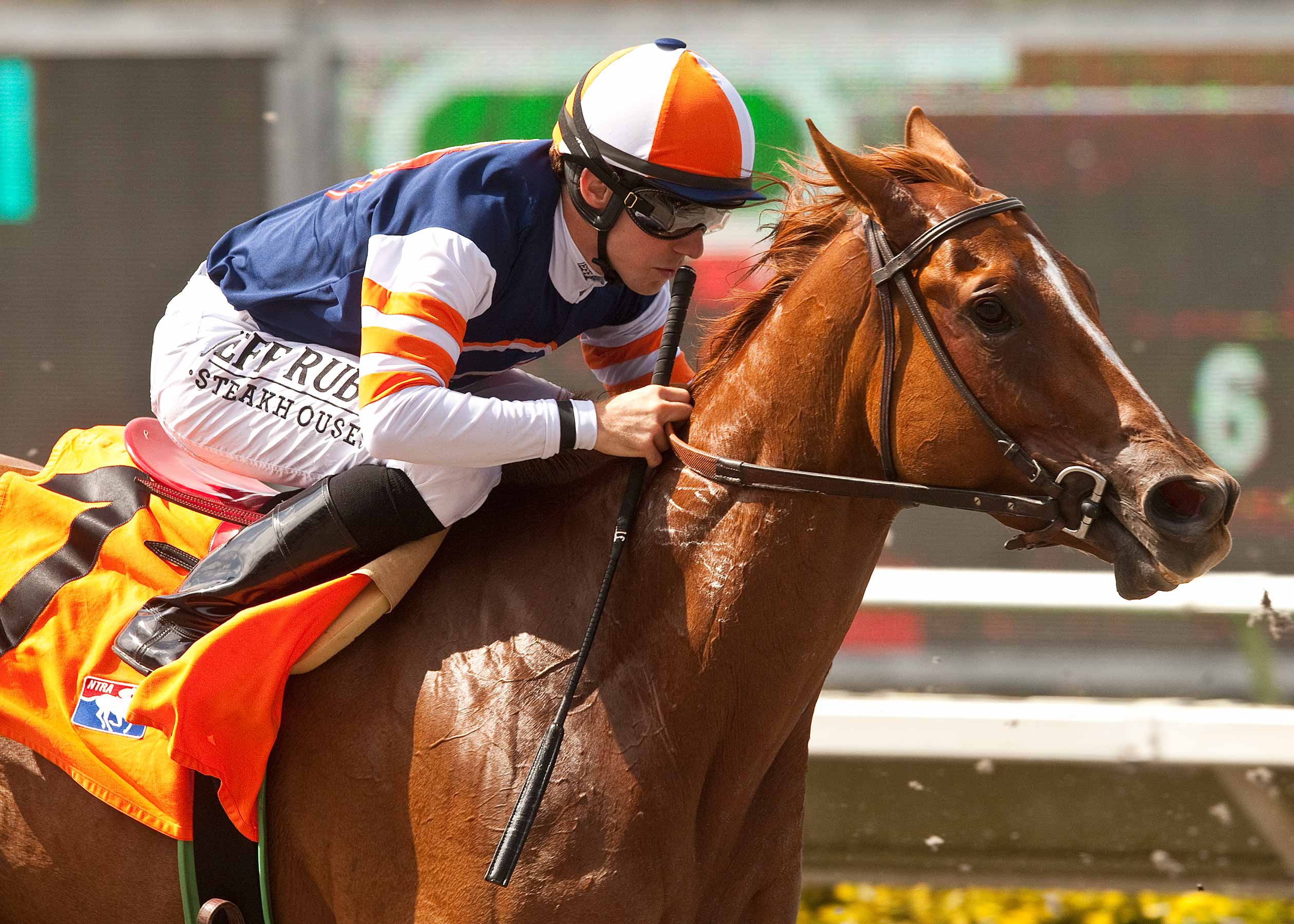 It's hard.
While we "in the business" always maintain that our horses are not pets, these equine athletes do become like family and for the most part (deep sigh) we love them unconditionally.
Unfortunately, that is one of the problems horse owners deal with once they enter into the landscape of the Sport of Kings or own a share in a horse racing partnership.
Listed below are the top five mistakes horse owners make in thoroughbred racing.
---
1. They have BIG EARS:
Horse owners listen to everyone. Whether it's a parking attendant, a bartender, a friend who "claims to be a horse racing savant", or their barber, owners like to talk about their horses and, therefore, also will listen to anyone's advice ABOUT their horses. Tip #1, listen to the experts on your team and drown out the "white noise" from everyone else.
2. They don't TRUST their Trainers:
Of all the members of your racing team, the trainer is the most important relationship. The trainer is with your horse every morning and knows your horse better than anyone… especially you, the owner. Now, this may be difficult as we've had experience with some trainers who just may not be on the up and up. Like any employee, if trust is a problem, productivity will slip. Don't be afraid to communicate your issues with your trainer but, at the end of the day, you must trust them.
3. They OVERVALUE their Horses.
We overvalue our own possessions in all walks of life so why should horse racing be any different? Well, for one… all walks of life don't cost $4,000 a month. When owners overvalue their horses, they don't run them in the right races and, therefore, they don't earn any purse money! It's really really fun owning horses but not so fun when they don't earn anything because they are running in races that are too tough for them. Understand the value of your horse, place your horses in the right races and your results will go up.
4. They don't WATCH their Bills.
When was the last time you actually sat down and read your vet bill? Do you understand everything that is being given to your horse? I had one trainer tell me recently that it's like the "taco truck" when the vets roll by all day long and some trainers are become more and more reliant on medication to get their horses through the rigors of racing and training. Make sure you stay up to date on all medications and please stay on top of your vet bills.
5. They forget this is a BUSINESS.
I can't tell you how many times new horse owners venture into this sport with huge aspirations and even bigger expectations. But those same people, who may be incredibly successful businessmen or women, forget everything it took to become successful when it comes to horses. All business sense goes out the window once they find that sales pavilion and, many times, ego takes over for common sense. Stay level-headed and please keep your business hat strapped on when venturing into horse racing's playground.
---
Look, the truth is no matter how smart you are, or how business saavy you are, or how rich you are, or even if you follow these rules to a tee, you still need the most important part to be a successful horse owner… a whole lot of LUCK!
Looking for more information about getting involved in thoroughbred ownership, check out the Little Red Feather Racing Club at www.littleredfeather.com.
{{cta('75466402-9f9b-457d-8d1b-ab23dfe33de2')}}
---