---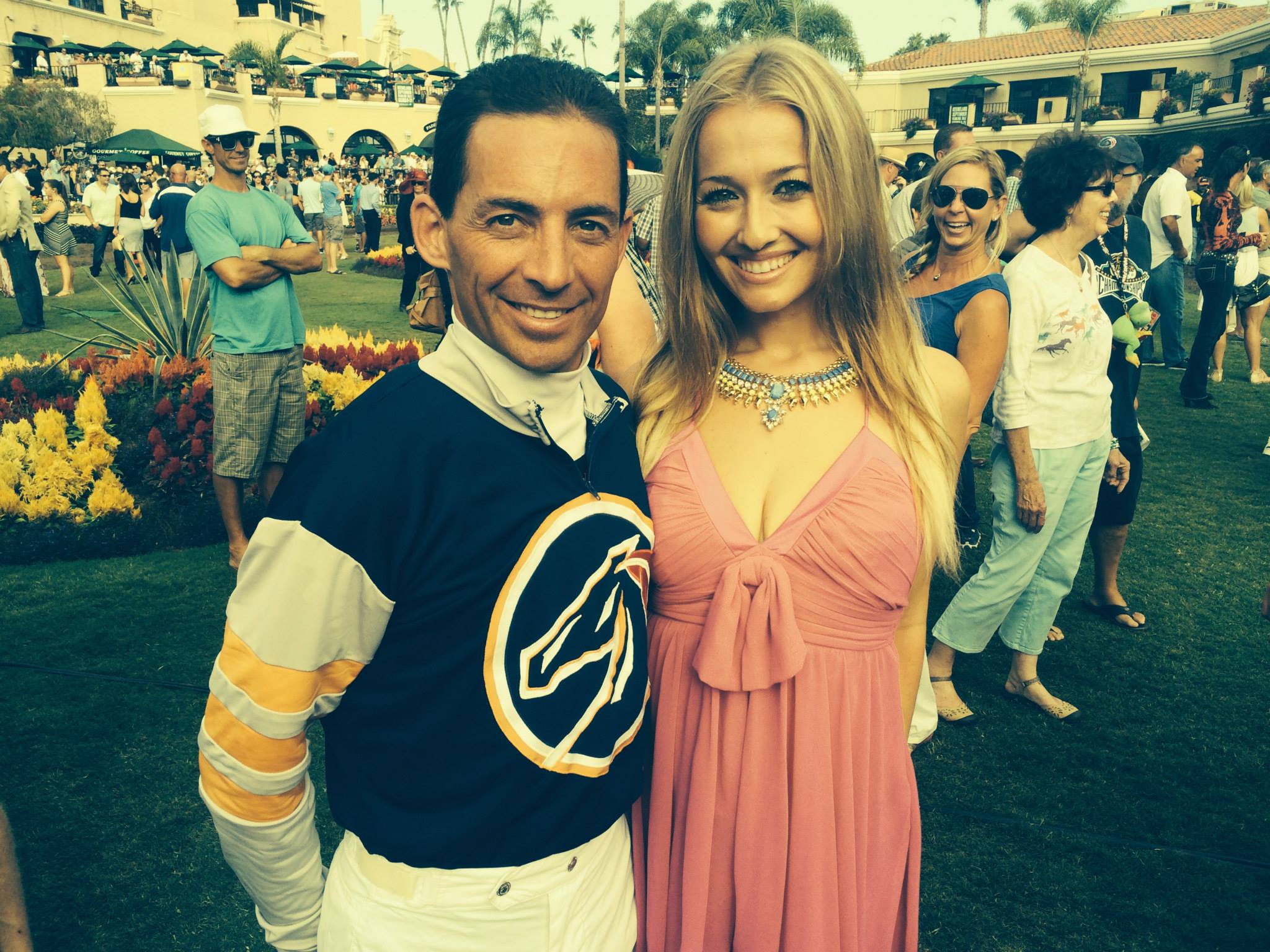 INTRODUCTION:
We suspect if you were as happy as the syndicate partner above, you probably wouldn't be reading this blog. Investing in horse racing partnerships makes the barrier of entry into the world of horse racing less daunting and, frankly, your life easier. These syndicates do all of the hard work while you, the investor, gets to sit back and enjoy the ride. Inevitably however, there will be mistakes made along the way as you find out which partnership is right for you.
1. Different Management Style
If you've been reading our blogs, you must know by now that every single racing syndicate is different, especially when it comes to the management of the racehorses. Some partnerships play the "cover our ass" game by placing horses in races they may not belong in simply because the syndication price was so high. Other syndicates may be too quick to give up on your investment and risk losing everything to a claim right off the bat. It's important to take a look at the style of the Managing Partner in these cases and find out a) how much experience they have and b) what "type" of manager they are. Make sure you ask for referrals from other partners before joining one syndicate over another and make sure you have a good feeling about the Managing Partner.
2. I Wanted More Control
Unfortunately, if you are only buying a small piece of the racehorse, you generally will not receive any control. In fact, let's be honest, you probably wouldn't want any of your fractional partners making decisions on your behalf either. Instead, get to know the Managing Partner of the syndicate and constantly ask questions about why decisions are being made. Before you join, make sure the Managing Partner is willing to take the time to answer your calls, texts, emails, etc. and find out how much of a "pulse" they have on their own partners.
3. My Horse Was Not Very Good
This is going to happen to a lot of you. I hate using this line but, "It's the nature of the game." There is an old expression in racing that goes, "nobody goes out to purchase a low-level claiming horse". Even some of the most expensive horse purchases ever either couldn't run or were injured or never made it to the races. These equine athletes are living breathing animals and all we can do is give them the best care possible to bring out their excellence on the racetrack. It just doesn't always work out… no matter which syndicate you choose.
4. I Found Hidden Fees
This issue is on you. Legitimate horse racing partnerships will have a partnership agreement for you to sign upon purchasing your horse. READ IT. If you don't feel like reading it, give it to a lawyer to read or, at the very least, ask the Managing Partner what, if any, Management fees will be a) billed on a monthly basis, b) taken out of purse earnings and c) paid at the liquidation event (sale) of your horse. If, during the racing career of the horse, you notice some "funny business" going on, don't wait until the end of the partnership to make note of it. Confront the Managing Partner immediately with your issue and make sure you can back up your claims.
5. I Never Knew What Was Going On
We've said it before and we'll say it again, how much fun is it to own a horse if you don't know when the horse is breezing or running? Even as a fractional owner, you deserve to know exactly what's going on with your horse. It should never come as a shock to you that your horse has been entered in a race and if it is… you choose the wrong syndicate.
6. They Didn't Want Me Around
Regardless of what percentage of the horse you purchase… you are an owner and should be treated that way. Invitations to the barn and to morning workouts should be expected and the syndicate should be more than happy to make race-day accommodations for your and your family and friends. This being said, every syndicate is different and has a variety of personalities that come along for the ride. If you are uncomfortable with the Managing Partner or, more importantly, the other partners, it's probably time to find a syndicate that better suits your personality.
7. I Didn't Do My Homework
Joining a partnership group should not be a spur of the moment thing. We advise that you talk to as many syndicates as possible, their Managing Partners, other owners, and various ownership groups in your jurisdiction to find out which partnerships are on the proverbial "up and up" and which ones may be a little shady. Research the kinds of horses they run, where they run them, and – most importantly – how much they win!
---
CONCLUSION:
When investing in horse racing partnerships you should expect a high level of service. Actually, it should make you smile. Regardless of how your horse does on the racetrack your experience should be worthwhile and memorable. If it isn't try someone else. Now.
---