---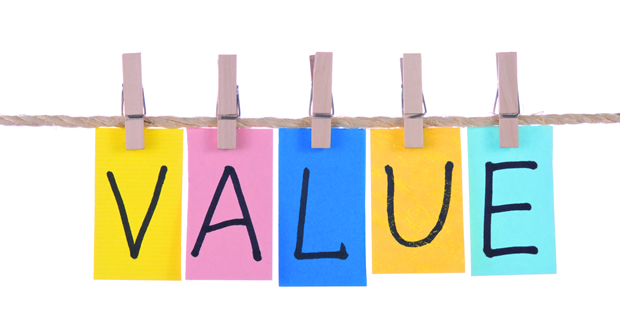 Nobody likes "markups"… especially in the world of thoroughbred partnerships. As the saying goes, "How can you charge X, when you just purchased the horse for Y last week?" In pure economic terms, I'm sure all of you recognize there is a markup in everything we purchase – from the shirt on your back, to a new plasma television, to the cost of having a pizza delivered. Ultimately, it is you, the consumer's choice if the value added from the company you purchase your goods and services from is worth the price you pay.
Purchasing a horse in horse racing partnerships or thoroughbred partnerships is no different.
Simply put, the markup is the fee for offering smaller, fractional shares in a top-quality thoroughbred racehorse and the added value of creating and managing the entire partnership. There are 4 value added propositions that a manager of horse racing partnership provides:
---
1. Manager Takes the Initial Risk
You get to purchase 5% of a finished product. A horse that was carefully selected out of hundreds at a sale and put in partnership completely funded initially by the manager (who pays interest on the loan to acquire the horse) and then by your other 95% partners.
Sounds like a good deal to me. Also, you probably think every partnership sells out. They don't. In some cases, horses get hurt during training. If shares are still for sale, the manager eats the shares.
2. Access to the Best Horsemen
Most top rank thoroughbred partnerships hire bloodstock agents to help at auctions. These experts cost money. The Manager also should have relationships with the best trainers in almost every racing jurisdiction. This is probably the biggest value. Placing your thoroughbred with a trainer like Bob Baffert is an attractive product. Bob Baffert or other trainers like Mike Puype or Phil D'Amato usually don't take just anyone. Having access to the best talent costs money.

3. Management and Communication
The Manager spends countless hours managing the horses career and communicating everything about your horse to you. They attend workouts, and regularly meet with the trainer. He also watches over the accounting to make sure you get a K-1 at the end of the year and more importantly that purses are delivered to you in a timely fashion. If you're ever owned a horse with two friends, you know how difficult and time consuming it is to be the point person. The Manager also makes sure each partner receives an all-access owners license so they can visit their horse at the barn and exclusive owner seats for each race.
4. Country Club
Syndicates host fun events and create a country club atmosphere where partners can socialize and do business with each other. Owning a racehorse should be the most exciting investment you ever make. It's also an exclusive club. Finding like minded partners and hosting events costs money too. Most businesses don't keep 100% of its revenue and neither does the manager of a syndicate.
---
It isn't always easy to see how much time, work, and money goes into creating a first-class horse racing partnership. The best answer I give when the question of "why should I pay a markup" is – YOU DON'T. Anyone can go to an auction and buy a horse. But you then need to provide (or hire someone to provide) all the services above. That's the value added proposition by managers of a thoroughbred partnership.
If you want to learn more about thoroughbred partnerships, please contact us any time!
{{cta('75466402-9f9b-457d-8d1b-ab23dfe33de2′,'justifycenter')}}
---