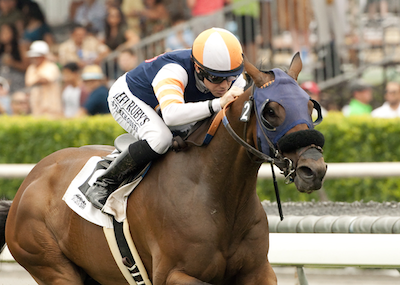 WEEKLY RACE RECAP:

Ya Ya Girl (6/28, SA)

3rd – $3,720
Larry Birdstone (6/27, SA)

1st – $21,000
Chaulk O Lattey (6/25, SA)

3rd – $9,048
CURRENT ENTRIES:

Friday, July 10 – Rocko's Wheel – Los Alamitos Allowance NW1x
Friday, July 10 – Holograeme – Los Alamitos MSW
Saturday, July 18 – Midnight Storm – Del Mar GI $400,000 Eddie Read
Saturday, July 18 – Chati's On Top – Del Mar $104,000 Osunitas Stakes
Sunday, July 19 – Unusual Taste – Del Mar
Sunday July 19 – Midnight Miley – Woodbine $125,000 Duchess Stakes
Saturday, July 25 – Sheer Pleasure – Del Mar $200,000 Fleet Treat Stakes
2015 STATS:

Starts: 62
Wins: 14 (23%)

ITM: 47%

Earnings: $896,136 ($14,454 per start)
TOP 5 EARNERS (Last 12 Months):

Sheer Pleasure – $269,450

Chati's On Top – $147,328

Bobby Z Man – $138,200

Midnight Storm – $117,800

Unusual Taste – $98,902
LRF HORSE UPDATE:
BELLAMENTARY arrived in So Cal from Ocala, FL! The 2YO Bellamy Road filly is in the barn of Phil D'Amato and looks like she will be ready for a Del Mar debut.
LARRY BIRDSTONE broke through after eight previous tries and broke his maiden at Santa Anita last Saturday. Congrats to all of our partners! Look for Larry in an starter allowance race early at Del Mar.
MIDNIGHT STORM looked sharp in his first breeze since the Shoemaker. Storm's next start will be in the Grade I $400,000 Eddie Read Stakes at Del Mar on July 18, 2015.
WORKOUT TAB:

Rocko's Wheel: Jun 30 SA 5F 1:00.20 (4/26)
Holograeme: Jun 29 SA 5F 1:01.60 (26/39)
Dissension: Jun 29 SA 5F 1:02.20 (30/39)
Unusual Taste: Jun 28 SA 5F 1:01.80 (41/68)
Go First: Jun 28 SA 5F 1:01.20 (31/56)
Midnight Storm: Jun 28 SA 5F 1:01 (27/68)
Midnight Miley: Jun 27 WO 4F :47.40 (5/83)
Chati's On Top: Jun 25 SA 4F :49.20 (23/35)
DEL MAR 2015 UPDATE:
Opening day for the 2015 summer meet is in two weeks! As we get set for another action packed summer here is some important information.
DEL MAR 2015 SCHEDULE: 

July 16 – September 7

Dark Mondays (except Labor Day) and Tuesdays (40 days)

POST TIMES:
2 p.m. except all Fridays at 4 p.m.
Click here to visit track website

Click here for stakes schedule
.
LRF CONTACT INFO:
Contact person for barn visits/accommodation requests:
Billy Koch
billy@littleredfeather.com
(818) 383-7000

Gary Fenton
gary@littleredfeather.com
(310) 850-4724