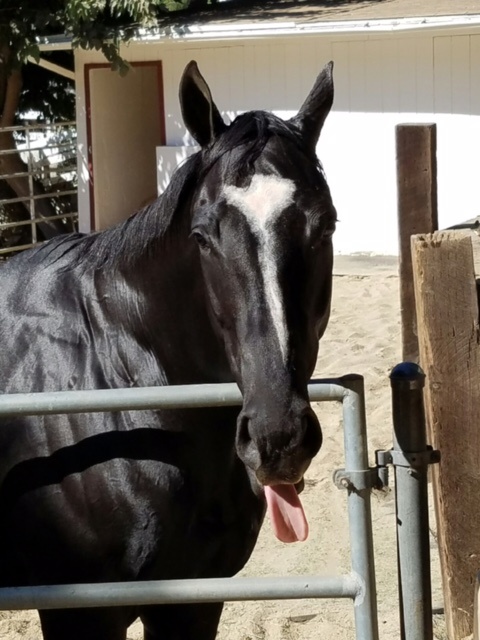 As many of you know LRF started LRF Cares in 2016, a 501(c)(3) sponsored charitable organization which provides resources towards the aftercare for horse racing partnership horses and other noteworthy causes.
To raise money, LRF Cares hosted 3 fundraising events in 2016, the first in March on Big Cap Day at Santa Anita, the second in August Pacific Classic Day at Del Mar. In addition, we hosted the famous LRF "Letter Party" at Jimmy O's to end the Del Mar meet. All in all, LRF Cares raised more than $20,000 in the first year and we are proud of the success of each event and are extremely grateful to everyone who supported this great cause. We look forward to planning more for 2017.
More importantly, this summer LRF Cares donated $2,500 to the California Retired Management Account. CARMA is a nonprofit organization assisting thoroughbred retirement facilities that care for and retrain horses whose careers have ended after competing in California Thoroughbred races. CARMA hosts fundraising events, educates owners and trainers on equine retirement, continues to raise awareness, and works to unify the industry in support of our equine athletes. For more information about CARMA you may visit their website at www.carma4horses.org
This past month LRF partner Meredith Gibbs worked tirelessly to make sure that retired LRF horse, Bobby Z Mann was able to get the care and placement he needs to begin his retirement happy and healthy. Right now he is at Brazeau Thoroughbred Farm in Hemet. He arrived perfectly shod, looking shiny, great and has started some basic dressage training. As you can see from the photos he loves getting a bath and enjoys all the attention. The staff reports he is very comfortable there and they all love him.
LRF Cares helped with the initial medical costs of Bobby Z Man and will provide assistance where needed going forward.
The case of Bobby Z Man is exactly how we envisioned LRF Cares stepping in to help retired LRF horses. We have also begun the arduous process of creating a centralized database so we can track all LRF horses now and in the future.
"People just don't realize the time and money spent on making sure our horses remain happy and healthy in their post career endeavors," said LRF Managing Partner Gary Fenton. "Breeding horses comes with great responsibility and we love seeing our horses thrive in their second careers. We are so fortunate our partners in our horse racing partnerships also believe in this philosophy."
If you want to get involved with LRF Cares, please contact Renee Parcell at reneemparcell@gmail.com.