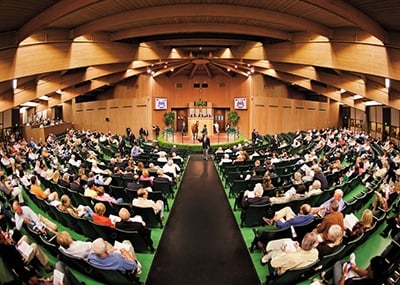 Next week – May 26-28 – we're (Little Red Feather Racing) headed to my favorite place on earth, Del Mar, CA, to the first ever Barrett's two-year-old in training sale at Del Mar. On the sales grounds are roughly 150 two-year-old racehorses that will go through the sales process – a breeze on Tuesday, physical inspections on Wednesday, and the live auction on Thursday. As a manager of horse racing partnerships, these sales are one of the most important aspects of our job. Our clients expect us to find the best horses at the best prices. Period.
However, we won't go at it alone. We are flying in our very own Executive Bloodstock Agent, Tom McCrocklin, to work with us. Tom has a great eye for buying a racehorse and he's a master of finding the proverbial needle in a haystack for horse racing partnerships when it comes to inexpensively purchased racehorse that turn into superstars (see Egg Drop).
Earlier this week, I sat down with Tom and asked him all about buying a racehorse from a two-year-old in training sale.
BK: Simple first question, how do you find "the right horse"?
TM: I liken the selection process at a 2yo in training sale to the NFL draft. There is a pool of available talent to be scrutinized, evaluated and ultimately selected. As buyers, we are looking at size, soundness, conformation, speed and potential of these equine athletes.
BK: So what's the secret to your success?
TM: I like to ask a lot of questions to myself. How did the horse perform in their one and only breeze preview for the public eye? Did the horse have their best breeze ever or throw in a clunkier on the big day? Were they feeling their best that big day or under the weather? The truth is, the answer to these questions are usually held buy the consignors! My biggest "secret" if you want to call it that is to know the people selling these horses as well as possible! They hold the cards.
BK: But these consignors don't' want to give you any negative information, right? Only positive because they want to sell their horse for the most money?
TM: The idea that we – as bloodstock agents – can look at a horse for a few minutes and know as much or more than the person that has trained it for months, doesn't really make sense. Bottom line, the selection process at a 2yo is a large, complex fact finding mission. I am hyper sensitive to all the goings on around me at a 2yo sale. It's like the end of The Usual Suspects where all the scenes add up to equal a conclusion. My advice is to be a sponge at a 2yo sale. Ask a lot of questions, preferably intelligent ones! Pay attention to the answers from the consignors and how they are delivered. I guess what I'm saying is to obviously pay close attention to the horses AS WELL AS the people selling them.
BK: So come on, what do you look for in a horse?
TM: When describing what I look for, I will use many "often heard" terms: balance, presence, athleticism, soundness. Fact is, it has taken me 30 years of looking at young horses to know what I like and want. It ends up being intersecting circles of science and art. From biomechanics to gut feeling. A couple of questions I have introduced myself to lately are "what does this horse ultimately want to do"? Short, long, dirt, turf, synthetic, "tweener"? Also, how is this young horse holding up to the stress of the sales process? Sound, lame, happy, fresh, sour.
So going back to the people at the sale, that's an interesting approach. What other things should you look for from the people?
TM: Watch the handlers showing the horses to see if they are trying to highlight or obscure certain qualities of the animal. Watch the horse being put back in the stall. You'll be surprised the little things you can pick up. Ask the consignor tough questions that require a direct, specific answer.
BK: Ok, back to the horses. I've heard you talk about Balance over and over again. Please explain.
TM: You are correct. Balance is a term heard I often in the racehorse selection process. The bad news is it's pretty hard to define. Ultimately, balance refers to the size, shape, length and strength of body parts relative to the other body parts both individually and as a unit. Leg length relative to body length, neck length relative to back and total body length. Depth of heart girth. Length of hind cannon bones relative to the length of the tibia. At the end of the day, there are an infinite number of biomechanical relationships to construct this marvelous running machine. I will be happy to share them with you in exchange for the Coca Cola recipe!
BK: Got it. I know you don't want to share too many secrets. So let's talk about this… a horse is brought out for you to look at. Talk us through the five things you look at first.
TM: Hmmmm… that's a tough question because everything is important. I guess the first thing I look at is the overall condition of the horse. Things like coat (is it shiny or dull?) and weight. You want a horse that was able to hold its weight through the rigors of the sale. Obviously I look to see if they are lame or sore on the way out. I like to look at the horse's ears to see if they are pinned back (angry) or straight up (happy). I like to take a peek into the horse's eye and I'm looking for what we call a "bright eye"… not a dull eye, which may mean the horse is tranquilized. I also like to see if the handler uses a lip chain on the horse… we prefer no lip chain.
BK: So that's called the physical inspection. Let's talk about the breeze show. What are the specific positives you look for in a breeze?
TM: The most important part of the breeze is whether the horse is an efficient mover. I like to see a horse who is "in hand" and going easily rather than a rider that is all over them. It's nice to see a young horse "change leads" but I don't penalize them if they don't. At the end of the day, I just want to say, "Now that's a nice mover!"
BK: That makes sense, what are the negatives you look for during a breeze?
TM: I'm not harsh on green-ness (inexperience) because they are young and, in fact, that's a great way to find value. I don't like short, choppy movers. So many people spend so much time looking at the front of the horse. I tend to give just as much time to the back end. That's where the horse gets it's power from! Like many others, I'm not a big fan of high-knee action as it leads to inefficiency. I also do not like to see a horse who is climbing. No up and down movement.
BK: We've spoken about people and horses now… so let's talk about your buyer, the client? How about some do's and don'ts when it comes to the financial aspects of purchasing a horse at a two-year-old in training sale.
TM: Do everything you can NOT to win the bidding war. Generally, you are overpaying at that point. I always say to my clients, "It's OK to stop." The best practice is to have a pretty good idea of the valuation of the horse before the horse enters the sales ring. This works both ways. If you value a horse at $100,000 and the bidding is stalling at $15,000, you have to ask yourself if it's possible you simply missed something. That happens. Also, if you are still bidding on the same $100,000 horse and the bidding reaches $250,000… it's probably time to get out!
{{cta('75466402-9f9b-457d-8d1b-ab23dfe33de2')}}