INTRODUCTION:
Owning a racehorse can be the most exciting investment you ever make. One of the benefits to owning shares in horse racing partnerships is naming your horses! Did you know there are rules and regulations regarding names and before naming a racehorse you must submit the potential name to the Jockey Club for approval? As a horse racing guide, here are 10 important tips and suggestions to learn before naming a racehorse. Click here to read the official Jockey Club rules.
---
1. 18 Letters Only!
Race horse names may not exceed 18 letters. That's it! This includes spaces and punctuation marks, which count as letters. The name All the Right Moves is 20 letters and will not be approved.
2. No Copycating
If it's taken, it's gone forever. There are exceptions to this rule which can be found here. Also, the Jockey Club has a phonetics tool so using different letters probably won't work either! If it's spelled differently but sounds the same, it will be rejected. Mother Knows Best is taken so submitting Muther Knows Best won't work! Little Red Feather Racing has many creative names. Click here to see their current roster.
3. No Stealing
It's a no-no to use names clearly having commercial, artistic or creative significance. For instance, iPhone or Coca Cola will not be permitted by The Jockey Club. We tried to name a horse Eye Phone once and were rejected.
4. Bad Words Get You Punished
You may not use names that are suggestive or have a vulgar or obscene meaning or names considered in poor taste. But this is my favorite rule to try and break. Rock Hard Ten got past the Jockey Club and was a very, very nice race horse!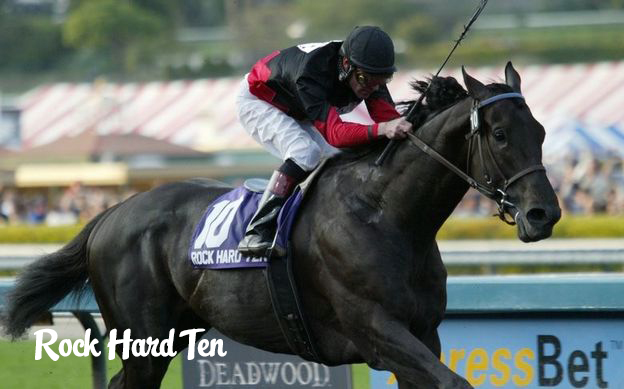 5. Combine Words to Make One Big Word
One of our favorite horses was a horse named Letthebighossroll. Big name. Big horse. Don't be afraid to be creative with your racehorse names. All the Right Moves is too many, but Alltherightmoves is not. Although it may not get through since it was a tremendous High School Football movie featuring a young Tom Cruise.
6. Less is More
Use one word. Off the top of my head, I can think of six famous race horse names with one word names. Swaps, Cigar, Affirmed, Alydar, Zenyatta, Blame. The triple crown has been won by 11 horses, 6 by a horse with a one word name!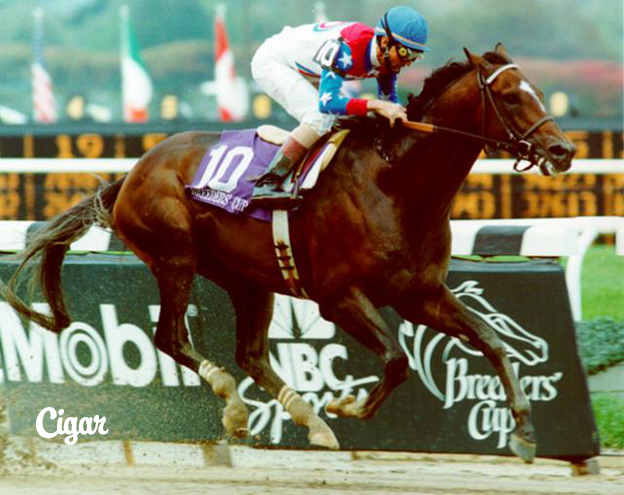 7. Spell Out Initials
Using initials can create funny race horse names… like a horse named Eye Pea Oh.
8. Parental Guidance
This isn't a rule so much as our own guidance. Naming horses can be intimidating! Many incorporate the horse's sire (father) and dam (mom). This is a great place to start! A horse by Pleasantly Perfect (sire) and Coconut Popsicle (dam) was ultimately named Ice Cream Truck! Great name, right?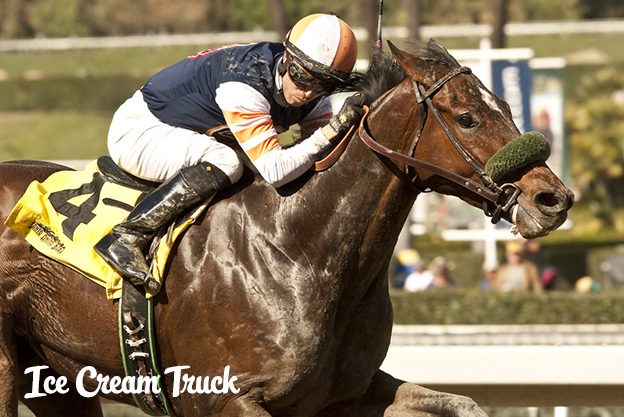 9. S Knows Best
Start your name with the letter "S". Did you know that more Kentucky Derby winners have names starting with the letter "S" than any other letter? There are 19 of them, with the last being Super Saver in 2010. Can you name the other 18? They can be found here click here.
10. Go For It
All of the taken names are on the The Jockey Club website. They also have a nice tool to see if a particular name is taken and others that are spelled around it. We always use the horse name generator before submitting a name. Try it.
---
CONCLUSION:
Naming a racehorse is fun. It is one of the benefits to owning shares in horse racing partnerships! Cool horse names allow you to be creative and show off your personality to racing fans and the industry. People remember creative names… especially when they start winning! Good luck.
---